BMD Testing Recommendations in Older Adults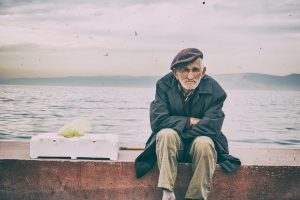 Healthcare professionals should assess all women above the age of 65 for the presence of risk factors that predispose to bone loss and fragility fractures. What are the BMD testing recommendations in older individuals? What tools available to assess risk? How often should DXA scans be done in the elderly? At what site should BMD testing be performed? And how should the results be interpreted?
Tools for BMD Testing in Older Adults
The Osteoporosis Risk Assessment Instrument (ORAI) is a valid method of identifying patients who are at risk of low bone density. These individuals are considered suitable for DXA scanning per BMD testing recommendations. This three-item tool assesses risk based on age, weight, and use of hormonal therapy at the time of assessment.
Osteoporosis Self-Assessment Tool
The Osteoporosis Self-Assessment Tool (OST) is a risk evaluation instrument that appeals to both clinicians and patients because it is relatively easy to use. OST consists of a nomogram with age and weight as the variables. The BMD testing recommendations are for the testing to be performed on any individual who falls in the upper two sections of the table (with scores of less than 2). The OST tool can successfully identify more than 90 percent of women with osteoporosis.
In individuals over the age of 65, this percentage is even higher at 100 percent. The diagnosis of osteoporosis is made based on WHO criteria. Not only do these findings validate OST as a useful risk assessment tool, but they also support the recommendation to perform bone density testing in all women above age 65. It is noteworthy that like other risk assessment tools, OST also has a low specificity (it has been noted that out of all the women identified by this tool to be in need of BMD testing, roughly 55 percent are found to not actually have osteoporosis when tested). However, OST continues to be a useful clinical tool to identify at-risk patients on account of it being an easy-to-calculate index.
Height Loss and BMD Testing
An important factor that most risk assessment tools and BMD testing recommendations fail to take into account is height loss. Healthcare providers should remain vigilant and carefully monitor height in at-risk patients. Monitoring height in patients receiving osteoporosis therapy is extremely useful. Any loss in height of more than 1 inch should serve as a warning signal for the presence of osteoporosis and/or spine fractures.
Recommendations from the USPSTF
The United States Preventive Services Task Force (USPSTF) and the National Osteoporosis Foundation (NOF) BMD testing recommendations are for all women above the age of 65 to undergo DXA scanning. For women at increased risk of osteoporotic fractures, the recommendation from the USPSTF is to begin BMD testing earlier (at age 60). There is evidence to suggest that screening low-risk individuals is a useful method of identifying additional patients who may be eligible for osteoporosis therapy.  However, the evidence also indicates that widespread screening only helps prevent a small number of fractures. This is because younger individuals with no other risk factor besides low BMD are at a relatively low risk of osteoporotic fractures.
NOF Recommendations for BMD Testing
According to the National Osteoporosis Foundation, postmenopausal women under the age of 65 should only undergo DXA scanning if they have additional risk factors for osteoporosis. It is noteworthy that these guidelines are based on evidence obtained in Caucasian women. BMD testing recommendations may vary for other ethnicities and men. In fact, there is a lack of consensus regarding screening BMD tests in men. However, healthcare providers should consider BMD testing in men with a history of fragility fractures, men on therapy with drugs that can cause bone loss (for example, androgen deprivation and glucocorticoids), and men with more than one risk factor for osteoporosis.
Site of BMD Testing
It should be noted that the best predictor of an individual's risk of hip fracture is bone density measurement at the hip. In fact, the World Health Organization's original work group on BMD testing recommendations had suggested that the T-score from DXA measurement at the hip should be used to diagnose osteoporosis. It was the group's opinion that while other sites and other tools can be useful methods of assessing fracture risk, they should not be used to establish a diagnosis of osteoporosis.
Interpretation of BMD Results
The interpretation of T-scores in older individuals is similar to younger adults. However, some experts are of the opinion that Z-scores should also be evaluated in older adults. This is because Z-scores take into account the individual's age and compare the patient's bone density to the expected density at that age. In contrast, T-scores compare an individual's bone density to peak bone mass in a young adult.
Although there is no specific data to validate the use of Z-scores in older adults, many experts perform further evaluation in patients with a Z-score that is two or more standard deviations below the expected density for age. BMD testing recommendations further dictate that such patients are candidates for laboratory testing of vitamin D levels and further evaluation for potential causes of secondary osteoporosis. However, it is important for healthcare professionals to consider secondary causes of osteoporosis in all patients, including those with Z-scores more than -2. In general, the patient's history, physical examination, and clinical findings should guide laboratory testing for evaluation for secondary causes.
Continuing Education for Radiologic Techs
We offer online courses for ARRT®-recognized X-ray CE. To earn credits recognized by ARRT® and other national and state registries, please purchase one of our e-courses that are worth between 1 and 24 CE credits. For example, our bone densitometry e-course will earn you 23 category A CEUs with one quick and easy course.
Further Reading
DXA Osteoporosis Test: Does My Patient Need It?
DXA Technologist: Advice for Patients with Osteopenia
Here is more about nuclear medicine continuing education credits