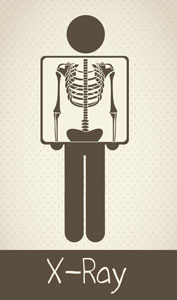 We started as X-Ray Techs with a need. The established online CE providers at the time were not giving us exactly what we needed at a price that worked for us. And so we set out to create the best possible system for other X-Ray techs to acquire the continuing education they need. 
To this day, if you look around, there are a lot of other sites claiming to offer CE for RTs, but most of them are not really made for us. A lot of sites just use overpriced books that are written for doctors and are on subjects that are either too complicated or even out of the scope of practice for most of us. And some offer half credits forcing you to buy more than you need. I knew there could be a better way for us, starting with a better product. So we sacrificed a lot of time, frustration, and money in order to create this website. Our goal is to offer exactly what you need and courses that are interesting, helpful, and relevant. We hope this site saves you time, frustration, and money. Please let us know what we can do better. 
Thanks.
We also are radiologic technologists. We have experienced the front line many of you face every day, and you have our respect. We consider each of you to be a colleague and we promise to do our best to make sure you get what you need and expect. Our goal is make each and every member happy. We will personally help you if you run into any problems or have any questions. We are happy to answer any questions or concerns you may have about the courses on this site. We eagerly welcome any comments regarding the courses, website, or the user experience. Feel free to write or text directly if you have any questions or concerns.