Osteoporosis Management and Prevention: A Healthcare Worker's Perspective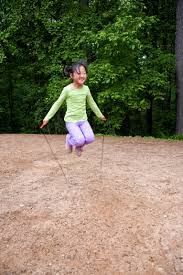 Every individual must work towards building and maintaining a healthy skeleton throughout life. However, it is also the responsibility of healthcare professionals, in particular primary care providers, to assist the general public in achieving this goal. Osteoporosis management and prevention is part of the overall goal of healthy bones. This can be accomplished by educating patients and promoting awareness about the key factors that influence bone health. In addition, health professionals can identify high-risk patients and initiate lifestyle and therapeutic interventions in a timely manner. This will help prevent bone loss, reduce the risk of fractures, and limit the damage caused by bone disorders.
Osteoporosis Management and Prevention: The Physician's Role
It is important to note that the majority of osteoporotic fractures occur later in life. However, the risks become evident much earlier. In fact, an individual's risk of developing osteoporosis and sustaining fragility fractures as an older adult is determined earlier in life. It is affected by nutrition and physical activity during childhood. It is also influenced by peak bone mass achieved during adolescence. Finally, lifestyle choices made as a young adult play a role in bone health and osteoporosis development.
Healthcare professionals have an opportunity for osteoporosis management and prevention as well as treatment in patients of all ages. Substantial scientific knowledge is available about osteoporosis. It is a common bone disorder that can be diagnosed and treated by primary care providers. However, the condition remains under-diagnosed and under-treated in many Americans. The responsibility to educate patients and promote awareness about osteoporosis falls on the health provider. Also, the responsibility to prevent, diagnose, and treat the condition.
Role of Other Healthcare Providers in Osteoporosis Management and Prevention
In addition to physicians, a significant contribution to a patient's bone health and osteoporosis management and prevention is made by associated health professionals. These include X-ray techs, physician assistants, nurse midwives, and nurse practitioners. The above-mentioned providers have opportunities to educate patients on adequate nutrition and physical activity as well as other healthy lifestyle choices. They can also ensure that screening programs are properly implemented. They can monitor a patient's compliance with therapy.
Health professionals such as physical and occupational therapists, nutrition consultants, pharmacists, optometrists, and dentists also play valuable roles. OT and PT therapists can help patients to safely gain bone mass and achieve maximum functionality. Pharmacists can provide advice about calcium and vitamin D supplementation, potential drug interactions, and the best time and method of taking medications. Optometrists can ensure that vision problems are corrected so that patients do not suffer falls and fractures, especially elderly patients. Dentists can be vigilant for signs of bone loss in the jaw and guide patients to obtain further consultation for potential osteoporosis.
Bone Health Management by Age: Children
The management of a patient's bone health by a health professional varies according to the patient's age. For example, childhood is the ideal time to educate and encourage appropriate nutrition and healthy eating habits. It is also an excellent time to initiate a lifelong commitment to physical activity and to discourage behaviors that have a negative impact on bone health. At this age, osteoporosis management and prevention typically consists of pediatricians and primary care providers guiding children and adolescents on how best to maximize bone mass accrual.
Bone Health Management by Age: Young and Middle-Aged Adults
In young and middle-aged men and women, health professionals play a vital role in encouraging behaviors that prevent bone loss and promote bone health. This is part of a larger program for osteoporosis management and prevention and healthy lifestyle to achieve the overall good health and prevent chronic diseases. In addition, young and middle-aged adults who are at risk of bone disease may need to be screened. For instance those who have medical conditions or are on medications that can potentially induce bone loss should be screened with BMD testing and considered for pharmacotherapy.
Various health providers play valuable roles in helping adults achieve and maintain skeletal health. They do this by offering advice related to their specialty. For example, gynecologists and obstetricians can provide recommendations for nutrition, physical activity, and overall skeletal health during every stage of life. This includes adolescence, family planning, pregnancy, lactation, and menopause. Other specialists such as gastroenterologists, urologists, dermatologists, rheumatologists, oncologists, and internists can guide patients on healthy lifestyle choices. They can initiate interventions and carefully manage treatment with drugs. Some drugs can potentially lead to bone loss (for example, glucocorticoids and suppressors of gonadal hormones). These are all important considerations in osteoporosis management and prevention.
Emergency department physicians, internists, orthopedists, and geriatricians play a unique role in ensuring that patients with osteoporotic fractures receive appropriate intensive care and interventions. These are necessary to heal the fracture. They also provide guidance on how to prevent subsequent fractures.
Bone Health Management by Age: Older Individuals
Bone health management in older adults is different from other populations because their needs are different. For instance, the recommended levels of calcium and vitamin D are higher in this age group. Physical activity recommendations for older adults are frequently similar to those for younger individuals. However, they may need to be modified to take into account fragility and/or coexisting medical conditions. For example, if the bone health of an older individual is already compromised, then weight-supported physical activities are more appropriate than resistance exercises. Nonetheless, very often, the latter can also be safely performed with proper training and supervision. These factors must be kept in mind during osteoporosis management and prevention.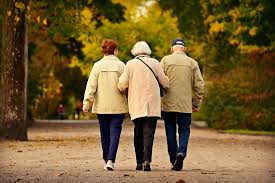 Older women are a high-risk group for osteoporosis. Bone mineral density measurement and fracture risk assessment should be routinely done in this population. It is the recommendation of the National Osteoporosis Foundation and the United States Preventive Services Task Force that every woman above the age of 65 undergo BMD testing. In addition, men should be considered for BMD testing if they have sustained one or more fragility fractures. Men who are on drugs that can lead to bone loss (androgen deprivation or glucocorticoids) should also be tested. People with multiple risk factors for bone disease should undergo BMD testing.
Pharmacologic Therapy for Osteoporosis
In individuals diagnosed with osteoporosis, consideration should be given to beginning pharmacologic therapy. This is especially true for patients with multiple risk factors and low bone mass. Pharmacotherapy is a key component of osteoporosis management and prevention. The appropriate drug should be selected based on the severity of bone loss and the patient's coexisting medical problems.
In addition, patients with osteoporosis should be educated about fall prevention strategies. This is especially true in frail elderly patients who are deemed to be at high risk of sustaining a fall. Hip protectors should be considered to limit the damage, should a fall occur. People of all ages, but especially elderly individuals with complex medical histories, should be managed by a team of health professionals for comprehensive care. The challenging clinical questions that arise in such cases often require the additional expertise. This includes rheumatologists, endocrinologists, and other specialists.
Bone Health Recommendations by Healthcare Professionals
Fortunately, all the recommendations for a healthy skeleton also promote overall good health and fit in well with a preventive approach to many chronic diseases. In other articles we will discuss ways in which healthcare professionals can incorporate bone-healthy recommendations into clinical practice and offer practical advice to patients on implementing them. These recommendations have been developed based on evidence-based medicine in regards to osteoporosis management and prevention as well as the diagnosis and treatment of other bone diseases and fractures.
CEUs for Radiology Techs
We provide a range of online courses for X-ray techs to earn ARRT® credits. To complete your ARRT® CE requirements, purchase one of our courses, download the e-course, pass the exam, and get your CE completion certificate instantly.
Get your free continuing education credits for radiologic technologists here.