Bone Health and Osteoporosis: Challenges in the United States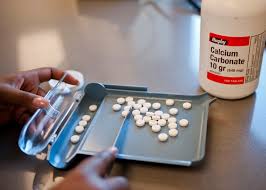 To a large extent, the physical, emotional, and financial burden of osteoporosis is preventable. While there is no doubt that there are considerable gaps in our knowledge of bone health and osteoporosis and further research is certainly warranted, also lacking is an application of the knowledge we already have about prevention, diagnosis, and treatment of osteoporosis and other bone diseases. This is relevant to both individuals and healthcare providers. X-ray technologists play a key role in the bone health of Americans by performing DXA scans.
Challenges at the Individual Level
The evidence suggests that the general population can do much more to improve their own bone health and prevent osteoporosis and other bone diseases. Prevention begins as early as the time when a baby is born and continues throughout the individual's lifetime. Adequate physical exercise, a bone-healthy diet, and avoidance of behaviors such as smoking are all ways to promote healthy bones. The role of healthcare professionals is to inform and encourage individuals about these choices and to identify and treat high-risk individuals in a timely manner.
The importance of regular physical activity and adequate intake of calcium and vitamin D for bone health and osteoporosis prevention is now well understood. It is also well known that these healthy choices must begin at a very young age and continue throughout life. Although healthy bone habits at a young age are advisable, older people with poor bone health can also prevent bone disease with adequate intake of calcium and vitamin D as well as regular exercise.
Diagnosis of Osteoporosis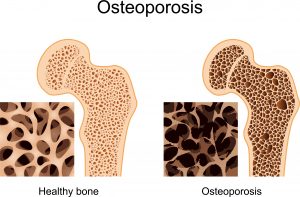 We have considerable knowledge about the timely diagnosis of osteoporosis and other bone diseases. A major contributor to this is calculation of bone mineral density (BMD), which has made it possible to identify individuals at high risk of osteoporosis. Before BMD testing was available, a fracture was usually the first sign of unhealthy bones. BMD testing has made it possible to identify individuals with poor bone health and osteoporosis risk and intervene with appropriate treatment to prevent fractures from occurring. Many new approaches for screening and assessing bone diseases are under development and may serve as even better warning signs in the future.
Medications for Osteoporosis
As far as treatment is concerned, many new drugs for bone diseases have been developed to improve bone health and prevent osteoporosis and fractures. Researchers continue to work on developing newer, more effective therapies for osteoporosis and other conditions such as rickets, hyperparathyroidism, osteomalacia, Paget's disease of the bone, and osteogenesis imperfecta.
Bone Health and Osteoporosis: Challenges in the United States
The real challenge, when it comes to bone health and osteoporosis prevention in the United States, is that very little of the available knowledge has been applied and implemented in clinical practice. The result is that the bone health status of the American population is less than optimal. Lack of awareness is by far the biggest problem. Both the general public as well as healthcare professionals are not aware of the severity of the problem and what needs to be done to prevent and treat bone disease.
Physical Exercise and Diet for Bone Health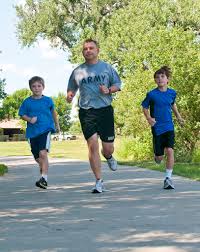 One of the biggest challenges in bone health and osteoporosis prevention is that a very limited number of Americans follow the recommendations for adequate physical exercise and calcium and vitamin D intake. National surveys have revealed that the average intake of calcium is much lower than what is recommended for good bone health. When patients with hip fractures, patients living in nursing homes, and patients admitted to hospital were tested, a very high incidence of vitamin D insufficiency was noted.
Americans are becoming increasingly sedentary and many people do not engage in any routine physical activity. In both men and women, a decline in participation in physical activity is noted with increasing age. Women have consistently been found to be less active than men. An even more worrisome trend, however, is that 25 percent of young individuals (between the ages of 12 and 21) report that they engage in no physical exercise at all.
Timely Diagnosis and Treatment of Osteoporosis
Healthcare providers are not without blame either. Studies have shown that the diagnosis and timely treatment of osteoporosis is frequently lacking even in high-risk groups such as elderly people who have already suffered a fracture. A study that examined data from four large health systems in the Midwest revealed that bone density testing was done in less than 25 percent of people with hip fractures, less than 25 percent received treatment with calcium and vitamin D supplementation, and less than 10 percent were treated with anti-resorptive drugs. This is a concerning trend in terms of bone health and osteoporosis.
Other studies have revealed similar worrisome findings. Bone mineral density testing, calcium and vitamin D supplementation, and antiresorptive therapy remain grossly underutilized as preventative measures. In fact, many physicians do not discuss bone health and osteoporosis and the prevention and treatment of this disease even with patients who have suffered a fracture. Lastly, physicians who do recommend treatment often do not follow the recommended guidelines. Oftentimes, patients with very low bone density are left untreated while patients with adequate bone density receive unnecessary treatment.
Role of Insurance Providers
Private insurers and managed care organizations that cover people under age 65 are often oblivious of the true impact of bone disease because by the time the enrollee suffers a fracture, they have moved on to Medicare. Because they are not affected by the bone health and osteoporosis risk, commercial insurance networks, unfortunately, tend to ignore preventative bone health in younger people.
Clinical Application of Scientific Knowledge
There is a pressing need to close these gaps between available scientific knowledge and its clinical application to promote bone health and osteoporosis prevention in the American population. Adding to these concerns is the fact that some ethnic minorities and impoverished communities in the United States remain grossly underserved in terms of healthcare. Achieving optimal bone health in these underserved populations is especially challenging. Specific programs and strategies and a concerted effort by all stakeholders are necessary to overcome these barriers and improve the bone health of all Americans.
Ethnicity and Race
One of the most significant barriers to optimal bone health and osteoporosis prevention in underserved populations relates to ethnicity and race. It is a common misconception not only in the general public, but also among healthcare providers that fragility fractures related to osteoporosis are a problem only in elderly Caucasian women. This false belief precludes prevention and delays treatment in minority groups who are believed to be at low risk of osteoporosis. While ethnic and racial minorities represent a relatively small percentage of total population of the United States, in absolute numbers they represent millions of Americans who endure the debilitating effects of unhealthy bones.
Disabled, Elderly, and Uninsured Individuals
Other underserved populations are people living in rural areas, people with disabilities, and people who are poor (especially elderly people with low incomes). For these groups, limited awareness of bone health and osteoporosis prevention, poor access to healthcare providers, lack of transportation and inability to take time off from work are additional barriers. This is further compounded by the fact that these populations are either uninsured or under-insured and cannot afford the out-of-pocket expenses for the diagnosis and treatment of bone disease.
Whatever the underlying causes, the fact remains that much greater efforts need to be made to afford better bone care for every American citizen. Underserved populations must be educated about bone health and given better access to preventive services. Specific programs that address counseling, screening, diagnosis, and treatment need to be implemented so that these individuals do not have to rely on emergency room visits for care. The patchy unorganized medical care these underserved populations currently receive is detrimental to not only the prevention and treatment of bone disease but also their overall health.
Quality of Care
In addition to concerns about difficulties in accessing timely medical care, there are concerns about the quality of services that underserved populations receive. Studies have shown that even after accounting for poor access to healthcare, minorities receive a lower quality of services. These disparities are present across the board and include services that are critical for the diagnosis and treatment of bone disease. In addition, a study revealed that following wrist or hip fractures, Caucasian women are more likely to be treated for bone disease compared to men, elderly people, non-Caucasians, and people with other co-existing conditions.
X-ray Continuing Education
Visit here to get ceu for radiologic technologists.