Magnitude of Bone Health Issues in America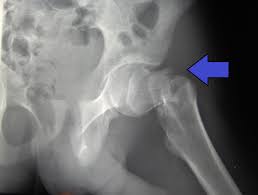 Bone health in America is a challenge because of the magnitude of issues related to this aspect of healthcare. In fact, the status of bone health in the country is in grave danger. Fractures due to unhealthy, diseased bones are common. An estimated 1.5 million fractures related to bone disease occur each year. These not only affect the quality of life of the individuals who suffer them but also place a considerable financial burden on the country's healthcare system.
What is even more worrying, however, is that these statistics are likely an underestimation of the magnitude of bone health issues. They most likely do not reflect the true impact of bone disease which impacts a person over a lifetime and not just at one point in time. It is estimated that 40 percent of white women and 13 percent of white men over the age of 50 will suffer a fracture of the hip, wrist, or spine at some point in their lifetime. The risk in non-white individuals, although less than white people, is also substantial. Hispanic women in particular have shown an increasing incidence of bone disease.
Hip Fractures in Elderly People
The devastating consequences of fractures, especially in the elderly, are well understood. Fractures impact not only the individual, but also family members. For example, in the first three months following a hip fracture, an individual's risk of mortality is up to four times higher compared to fracture-free people of the same age group. The magnitude of bone health issues is higher in people with a poor underlying health status or those who are residents of nursing homes and are more vulnerable. In survivors of hip fractures, a dramatic downward spiral in the quality of life as well as physical and mental health has been noted.
About 20 percent of people with hip fractures are unable to live independently and end up moving to a nursing home, which by itself has been linked to unfavorably high mortality rates. The loss of independence in fracture victims often results in depression and feelings of isolation. Following one fracture, elderly patients sometimes severely limit their activity due to a paralyzing fear of recurrent falls and fractures. Fractures of the spine are not easy to diagnose or treat and can result in disfigurement and chronic pain.
Incidence of Osteoporosis in the United States
In elderly people, the most common cause of fractures is osteoporosis. The magnitude of this bone health issue cannot be highlighted enough. Qualitatively, osteoporosis is defined as a structural fragility of bones due to low bone mass. The quantitative definition of osteoporosis has been developed by the World Health Organization and is based on an objective measurement of bone density. It is estimated that 10 million Americans above age 50 have osteoporosis and another 34 million have osteopenia (low bone mass) which puts them at risk of developing osteoporosis.
Without a concerted effort to address the issues that plague bone health in the United States, the situation will worsen, more so because the population is aging. It is believed that if the bone health status of Americans is not corrected, the incidence of osteoporosis-related fractures will increase dramatically and by the year 2020 an estimated 14 million Americans will have osteoporosis and another 47 million will have osteopenia. If left unchecked, the number of hip fractures in America could increase by threefold by the year 2040.
Magnitude of Other Bone Health Issues
In addition to osteoporosis, other bone diseases, although not as well documented, can also have a considerable impact on the overall health of Americans. Timely diagnosis and treatment of all bone conditions is important. Several drugs that have been developed to treat osteoporosis are effective against other diseases of the bones. It may not be possible to prevent some diseases, but it is certainly possible to reduce the suffering and deformities caused by them. Ongoing research on osteoporosis will likely lead to even greater improvement in the treatment of other bone diseases and may even provide insights about their prevention.
The financial toll of bone disease on individuals and the American society at large is considerable. In 2002, a study estimated that osteoporosis-related fractures cost the United States $12-18 billion every year in direct care expenses. When the indirect costs (lost productivity for patients and their family members) and the costs of treating other bone diseases are added to this figure, the overall tab is quite alarming.
X-ray CE
Our 23-credit course on bone densitometry satisfies ARRT® CE and CQR requirements and includes comprehensive information on bone health for X-ray techs.
Here is more about ce credits for radiology