Fall Prevention Strategies to Reduce Fracture Risk in Your Patients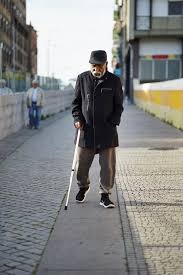 Low bone mineral density is the underlying reason for fragility fractures in individuals with osteoporosis. However, very often, the precipitating event that results in a fracture is a fall. Therefore, fall prevention strategies play a critical role in reducing fractures. Falls are the major reason for hip fractures. They also contribute substantially to fractures at other sites such as the pelvis, spine, upper arm, and wrist.
A fall is usually the result of more than one causative factor. Comprehensive fall prevention strategies should therefore address multiple risks. One important factor that helps prevent falls is physical activity. Some other factors that reduce the chances of falling are listed below. These factors also reduce the impact of a fall. They have been outlined by the American Academy of Orthopedic Surgeons and the American Geriatrics Society. The Mayo Clinic has also issued guidelines on preventing falls.
1. Reporting
Older individuals should report every fall to their healthcare provider even if it does not result in a serious injury. Healthcare providers should inquire about falls at least annually in elderly patients.
2. Gait Testing
Individuals who have suffered one or more falls should seek balance and gait testing as part of fall prevention strategies through their healthcare provider.
3. Fall Assessment
People who have suffered injuries as a result of one or more falls in the past year should undergo a fall assessment. This should include an evaluation of the circumstances surrounding each fall. A comprehensive assessment of vision, gait, balance, muscle strength, and blood pressure should also be conducted. This is all part of fall prevention strategies. A geriatrician (a specialist in caring for the elderly) may be required to complete the assessment.
4. Balance and Strength Training
Healthcare providers should prescribe balance training and muscle strengthening regimens to elderly patients. The emphasis should be on exercises that can potentially reduce the risk of falls. Older individuals should seek this information and participate in these fall prevention strategies and programs on their own as well.
5. Medication Review
Healthcare providers should conduct an annual review of prescription and over-the-counter medications for every elderly patient. Medication side effects are frequently the cause of falls. An annual review is therefore an important component of fall prevention strategies. It can help identify drug interactions or unnecessary doses of certain drugs.
6. Vision Testing
Elderly individuals should undergo an annual vision assessment.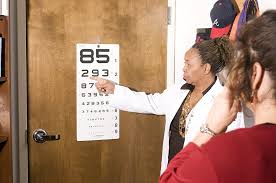 7. Home Hazard Evaluation
The homes of older adults should be evaluated for potential fall hazards such as poor lighting, loose rugs, loose electrical cords, and a lack of handrails in tubs and showers.
Older individuals should be educated to be especially careful when using ladders, ensuring that the ladder is stable and equipped with a handrail.
8. Hip Protectors
Hip protectors or pads can reduce the impact of a fall on the hip bone and thus prevent hip fractures. These devices are therefore an important part of fall prevention strategies. They are particularly useful in elderly residents of nursing homes and those residing in other institutional care settings.
Further Reading
The Injury Center of the CDC has developed a good resource on fall prevention strategies in the elderly called "The Toolkit to Prevent Senior Falls." The kit includes fact sheets and informational brochures on what an individual can do to prevent falls. It also includes a home safety checklist to help caregivers identify and correct fall hazards in the homes of elderly individuals.
Other Bone-Healthy Behaviors
            In addition to diet, physical activity, and fall prevention strategies, there are a number of other bone-healthy lifestyle modifications that can help an individual achieve and maintain good skeletal health throughout life, including:
Maintaining a healthy body weight.
Avoiding alcohol or drinking alcohol in moderation (for women this is one drink per day and for men two drinks per day).
Avoiding smoking.
Seeking medical attention if menstrual periods do not occur for three months.
Talking to a healthcare provider about ways of protecting the skeleton, especially if on treatment with medications that affect bone health or diagnosed with a medical condition known to be detrimental to bones.
Did this article on fall prevention strategies enhance your expertise in identifying and caring for older individuals at fall and fracture risk? High fall-risk individuals need to be given comprehensive information on strategies to lower their risk of falling in the future. Interventions include education and counseling of patients and their caregivers. Also, home hazard assessments and medication reviews can reduce the risk of falls. Lessons in balance-enhancing exercises such as Tai-Chi are also helpful. Referrals for other Medicare-covered services such as vision testing, BMD testing, and physical therapy may be needed. Finally, treatment of medical conditions that can potentially cause falls is a key component of fall prevention strategies.
X-ray Continuing Education
We offer a range of courses for X-ray techs to earn CEU credits. Take a look at our bone densitometry e-course which is good for DXA operators and general radiologic technologists. It is valid for 23 CE credits out of the required 24. You can also take advantage of free CE offers that are regularly updated on our website.
Here is more information about mammography continuing education.