Description
Get 2 X-Ray CE Credits now.    Guaranteed**.
This mobile friendly continuing education course for Radiologic Technologists covers radiographic anatomy and positioning of the ankle, knee, and leg. In addition to standard anatomy, some common injuries and diseases are discussed.
Course Outline
Ankle and Tib Fib Anatomy 


Ankle Tibia and Fibula (Tib – Fib),
Some Ankle and Tib Fib Pathologies and Injuries
Trimalleolar Fracture, Bimalleolar Fracture, Maisonneuve fracture, Toddler's Fracture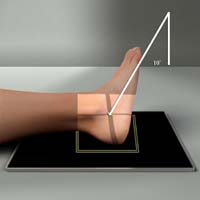 Radiographic Positions for Ankle and Tib Fib
Ankle AP Ankle Lateral Mediolateral Ankle Lateral Lateromedial Ankle AP Oblique Medial Rotation Ankle AP Oblique Lateral Rotation Ankle AP Stress Tib Fib AP Tib Fib Lateral Mediolateral or Lateromedial Tib Fib AP Oblique Medial or Lateral Rotations
Knee and Femur Anatomy 
Knee Joint Patella Femur
Some Knee and Femur Pathologies and Injuries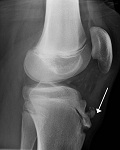 Femoral Fractures Patellar dislocation Anterior cruciate ligament injury Torn meniscus injury Ruptured tendon Overuse Segond Fracture Joint Mice Osteoarthritis of the Knee Bumper Fracture Bosworth Fracture Osgood–Schlatter Knee Replacement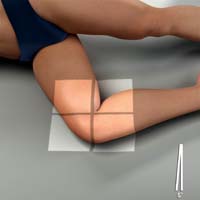 Radiographic Positions for Knee and Femur
Knee AP Knee PA Knee Lateral Mediolateral Knee AP Weight Bearing Standing Bilateral Knee PA Weight Bearing Standing Knee AP Oblique Lateral Rotation Knee AP Oblique Medial Rotation Knee PA Oblique Lateral Rotation Knee PA Oblique Medial Rotation Knee PA Axial Holmblad Method Knee PA Axial Camp-Coventry Method (Tunnel View) Knee Axial Beclere Method Patella PA Patella Lateral Patella PA Oblique Lateral Rotation Patella PA Oblique Medial Rotation Patella PA Axial Oblique Kuchendorf Method Patella Tangential Projection Hughston Method Patella Tangential Projection Merchant Method Patella Tangential Projection Setiegast Method (Sunrise) Femur AP Femur Lateral Mediolateral
ARRT®* STRUCTURED EDUCATION CREDIT DISTRIBUTION FOR THIS COURSE.
DISCIPLINE
CATEGORY

 & SUBCATEGORIES

CE CREDITS PROVIDED
RAD
Procedures – Extremity Procedures
2.00
 Total

2.00
This 2 Credit CE course includes;