Description
Get 18 X-Ray CE Credits now.    Guaranteed**.
Stay competitive with a better understanding of modern equipment.
Don't be left out of the digital revolution. In order to stay competitive in today's modern workplace, it's important to understand the current digital environment.  This mobile friendly continuing education course for Radiologic Technologists is an overview of key concepts concerning Digital Radiography, Computed Radiography, and Picture Archive Communication Systems (PACS).
This course is approved for technologists in all 50 states and approved for the digital radiography requirement in California.
Also accepted for ABII CE credits.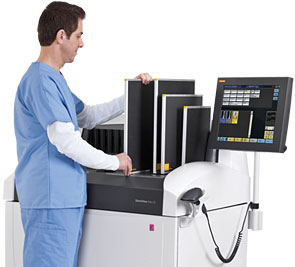 Delivered in layman's terms with colorful illustrations, this course will walk you through definitions and explanations of how computers work on a basic level, then discuss how digital radiography works. It will also provide real world useful information on how to leverage digital systems in order to reduce patient radiation dose, and provide an overview of quality assurance and quality control for digital systems. Finally the course will discuss the future of digital radiography and how artificial intelligence might affect radiology in the coming decades.
CE Course Outline
Introduction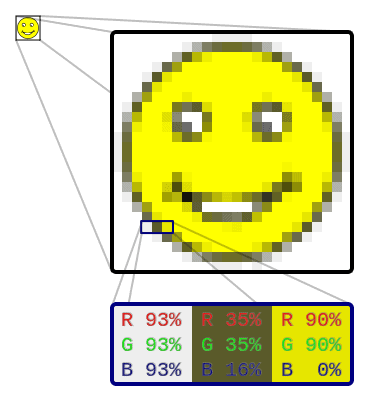 History of Computers, Electronics Basics, Computer Hardware, Computer Software, Operating Systems, Programming Languages, Software, Bits and Bytes
Images as Digital Files
Pixels, Bits Per Pixel, Raster Graphics, Voxels, Image Sampling, Image Compression, Data Organization and Storage, Networking basics, Database Basics
HIPAA
Security and Authorization, Encryption, Data Backup, Data Masking or Data Obfuscation, Data Erasure, Data Recovery, Agencies and Regulations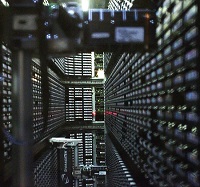 PACS
Servers, Enterprise Dataflow and Workflow, HL7, ICD and CPT codes, Radiology Information Systems, Electronic Medical Record Systems, Integrating the Healthcare Enterprise, DICOM
Digital Radiography Equipment 
Computed Radiography (CR or PSP), Direct Radiography (DR), Film Digitizers,
Viewing Digital Images
Printers, Electronic Image Sharing, CD Roms, Cloud-Based Platforms for Image Sharing
Diagnostic Workstations
Evolution of PACS workstations, PACS Workstation Features, Image Processing, Diagnostic Monitors, Automated Peer Review, Voice Recognition and Dictation, Teleradiology
Radiation Protection in Digital Radiography
ALARA, Avoiding Repeat Exposures, Communication, Exposure Technique Charts, Department Protocols, Filtration, Grids Filters and Air Gap, Screening for Pregnancy, High kVp Low mAs, Inverse Square Law, The Image Gently and Image Wisely Campaigns, Best Practices Checklist, Exposure Indicators and Dose Creep, Collimation, Patient Shielding Devices, Pediatric Patients, Immobilization, Obese Patients, Radiation Protection for Radiographers, Scatter Radiation, Regulatory Limits for Occupational Exposure, Protective Apparel
QA / QC in Digital Radiography 


DR and CR Artifacts, Improper LUT assignment, CR and DR Artifacts, Image Noise, Medical Record Data Integrity, Reject Analysis in Digital Radiology, Degradation in DR Devices, Downtime, Why Systems fail, Preparing for downtime
Artificial Intelligence in Radiology
Moore's Law, Defining Artificial Intelligence, Consciousness, Controversies and dangers of AI, Emergent superintelligence, AI in Medicine, Computer Aided Diagnosis, Applications of CAD in Radiology
ARRT®* STRUCTURED EDUCATION CREDIT DISTRIBUTION FOR THIS COURSE.
DISCIPLINE
CATEGORY

 & SUBCATEGORIES

CE CREDITS PROVIDED
RAD
Patient Care – Patient Interactions and Management
1.00
RAD
Safety – Radiation Protection
3.00
RAD
Image Production – Image Acquisition and Technical Evaluation
2.00
RAD
Image Production – Equipment Operation and Quality Assurance

9.00
This Radiography CE Credit course includes;