LR X-Ray Markers to Make Your Mark
If you really want to make your mark as a radiologic technologist, a wide variety of customized Left and Right X-Ray markers and supplies are available online.
We all know how much trouble it is to lose your markers.
Many facilities require markers with the technologist's initials. Maybe it's time to pick up a spare set. If you're bored of the Plain markers (below), then check out some customized alternatives.

Magic X-Ray Markers was founded in Lake Elsinore, California, in 2009 with a mission to provide the radiology professional with superior quality X-Ray markers and even supplies if you want to make your own. The company manufactures the world's only washable and reusable self-adhesive X-Ray markers, Personalized, Same-Day shipping markers, X-ray Marker holders and accessories. The expansive product line features plastic and aluminum markers which can be personalized with molds, glitters, and epoxy. Shopping for radiology supplies has never been so easy and affordable.
Plastic Skull Markers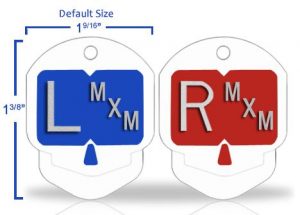 Come with two initials. Skull outline does not show up on film.
Batman Markers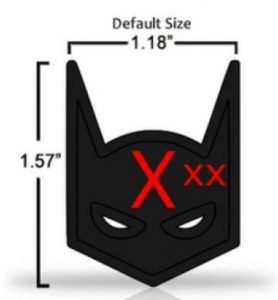 Big X and small xx initials. Available in a range of colors.
Self-Adhesive Position Indicator X-Ray Markers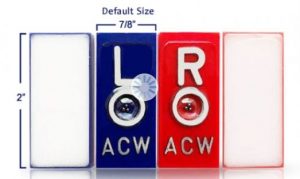 Personalize with up to 3 initials. 3 lead balls.
Radmarkers.com is a South Florida family based company that manufactures custom lead X-Ray markers for radiographs. Their radiographic markers are made of radiolucent molds in multiple shapes and colors. The wide variety of unique markers includes a breast cancer awareness marker and an autism awareness marker.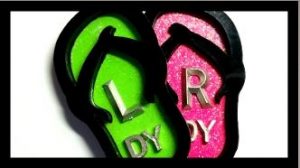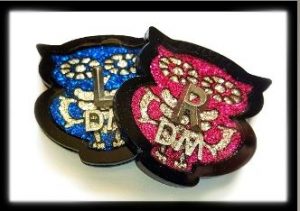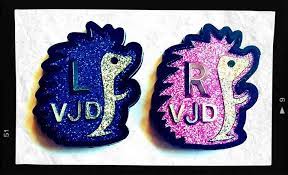 Some of the products from Radmarkers include unique markers such as flip flops, skull, cat, butterfly, and paw shapes. A variety of colors add a bit of flair to the standard square pattern.

Radmarkers offer a product called Gecko strips or radgrips.  These are reusable X- Ray marker grips that leave no sticky residue. The product is appears to be similar to the silicon sticky stretchy toys that kids play with. Even though they are washable with hot water, I personally would not want to worry about spreading infection with a reusable sticker.
Maxmarkers.com has numerous button shaped markers in a variety of colors and glitters.

According to their website, Meeetyourmarker.com was started by a radiologic technologist named Jeremy who is currently working at a Hospital in The Great Northwest. These Markers are Hand-Made in the USA. They have a few unique designs including glow in the dark markers.
 
Pbmarker.com has pretty standard offerings in markers, but they do claim to be the only marker company that is truly lead-free. The lead-free alloy they use is radiopaque but safer for everyone.
Here is more about radiography continuing education.