Best Diet for Healthy Bones: Essential Nutrients to Prevent Osteoporosis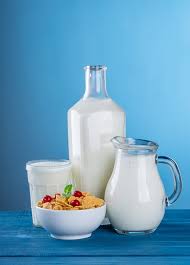 What is the best diet for healthy bones? Patients may sometimes ask DXA operators what they should be eating to keep their bones healthy. A dietary consultation may be necessary, but it doesn't hurt for radiologic techs to know what the recommendations are.
Every individual can modify their lifestyle to promote bone health. These lifestyle approaches are applicable at every stage of life – childhood, adolescence, adulthood, and old age. Moreover, activities that promote bone health are beneficial to the person's overall wellbeing, vitality, and health.
It is well known that nutrition plays a key role in bone health. But, what is the best diet for healthy bones? Several nutrients are essential for bone health. Thus, it is critical to eat a well-balanced healthy diet with a variety of fresh fruits, vegetables, grains, dairy products, and meats.
Calcium
One of the most vital nutrients for a healthy skeleton is calcium. The best diet for healthy bones, therefore, contains sufficient calcium. In the United States, most people do not consume enough dietary calcium. However, it is not difficult to meet the recommended daily intake of this vital nutrient. The daily calcium requirement of the body can be met by drinking three 8-ounce glasses of milk (preferably low-fat) in addition to the calcium contained in other foods. For people who do not consume milk or other calcium-rich foods, supplements and calcium-fortified foods are necessary to complement dietary intake.
Vitamin D
Another vital component of the best diet for healthy bones is vitamin D. For people living at northern latitudes and for elderly residents of nursing homes, it is not practical to obtain sufficient sun exposure to make enough vitamin D in the skin. These individuals need to enhance their vitamin D levels through dietary intake and supplements.
Exercise
In addition to eating the best diet for healthy bones, it is also necessary to participate in regular physical activity to promote bone health. The recommended guidelines suggest children do a minimum of 60 minutes of exercise every day and adults do at least 30 minutes of exercise every day. In addition, strength training and weightbearing activities are necessary throughout life to build and maintain bone mass.
Medical Checkups
Every individual should remain vigilant about their own bone health. In particular, regular medical follow ups with a healthcare provider are advisable for people who are on treatment with medications that adversely affect the skeleton. People who have a medical condition that is known to be detrimental to bone health should see a physician regularly. Women who experience amenorrhea (cessation of menstrual periods) for more than 3 months for any reason other than pregnancy should seek medical attention because amenorrhea can result in bone loss in premenopausal women.
Best Practices for Healthy Bones
Here are some of the recommendations and guidelines for best diet for healthy bones, physical activity, and other lifestyle approaches that can help an individual achieve optimum bone health. As mentioned before, these practices are beneficial not only to bone health but also to the overall health of the person. Good nutrition and regular physical activity promote a healthy skeleton and also prevent many chronic diseases that have attained epidemic proportions in America.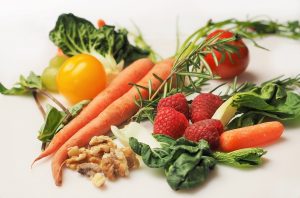 A well-balanced diet is the best diet for healthy bones. This should consist of a variety of foods to provide the body with the various nutrients needed to build and maintain bones. The U.S. Department of Agriculture and the U.S. Department of Health and Human Services have set out dietary guidelines for Americans to follow. According to these guidelines, everyone is urged to consume the following:
Grains: 6-11 servings
Vegetables: 3-5 servings
Fruits: 2-4 servings
Dairy: 2-3 servings
Meat: 2-3 servings
Another diet that can be labeled the best diet for healthy bones is the DASH diet. The Dietary Approaches to Stopping Hypertension (DASH) is a well-known balanced eating plan that is in line with the above recommendations. Although the DASH diet was developed to promote cardiovascular health, it is also beneficial for bone health. The DASH eating plan places emphasis on a diet rich in fruits, vegetables, whole grains, poultry, fish, nuts, and low-fat dairy. Thus, the DASH diet is rich in calcium, potassium, magnesium, and protein and is low in cholesterol, fat, and sodium. It should be noted, however, that the exact outcomes of the DASH eating plan have not yet been documented.
DEXA Continuing Education
We offer a range of online CE courses for radiologic technologists and DXA operators. To complete your continuing education requirements for the ARRT® and other registries, please purchase our online courses and pass the post-test. Our bone densitometry e-course is worth 23 CE credits. You will immediately receive your certificate of completion for ARRT® CE requirements.
Here is more information about x ray continuing education courses.