Description
Get 12 X-Ray CE Credits now.  Guaranteed**. Category A
Are you prepared for a radiologic emergency?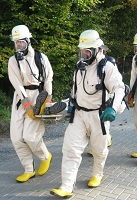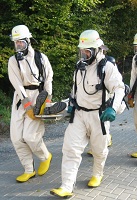 Would you be prepared if a patient who was exposed to radiation were brought into your department today? Sadly, today's international environment is such that the real possibility exists that a malevolent act or industrial accident pertaining to radiation is all but inevitable. As radiologic technologists, we are on the front line of patient care in the event of such an incident. And we are uniquely qualified and positioned to participate in the treatment and care of victims in the event of a radiologic tragedy. There will be a reasonable expectation from the public and other staff members that since you work with radiation that you will have a better understanding than most about what to do. The information in this course will, among other things, provide some guidelines on how to care for victims of such tragedies without endangering ourselves or others.
This mobile friendly continuing education course for Radiologic Technologists is a review of key concepts behind the science of ionizing radiation, and best practices in radiation protection for the practicing radiologic technologist.


Ionizing radiation is a potentially awesome force of nature. It surrounds us and effects us daily. It can be used to save lives. It also can become a weapon of mass destruction. As RTs we wield this awesome force and we need to understand it's properties to do so safely. A better understanding can help us explain radiation to our patients, and to mitigate side effects imposed on those we intend to heal.
Although the fundamental principles of physics are discussed, this is not a physics course and will not require a calculator.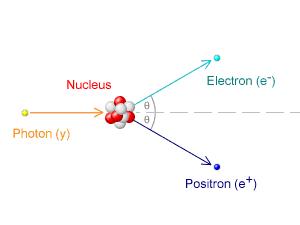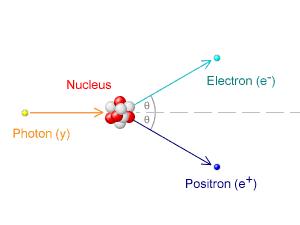 Delivered in layman's terms with colorful illustrations, this course will walk you through definitions and explanations of our current understandings regarding ionizing radiation. It will explain atomic structure, charge, and ionization. It will also explain electromagnetic radiation, how x rays are formed, and how they interact with our patients bodies.
What really happens inside our patients on a molecular level when we take an X Ray? On a day to day basis, we don't always stop and appreciate the physics behind what we do. Understanding the fundamental principles explained in this course will help to build a more solid understanding of what happens when we push the switch. Things that happen on an atomic level may seem insignificant. But multiplied by millions or billions of times they are a force to be respected and revered. Knowing this information will help you to explain to doctors and patients what is happening as well as give you tools to help alert you when things don't go as expected. As a result, hopefully we can all be safer technologists.
CE Course Outline
Explaining Atoms, Particles, and Energy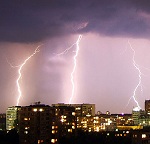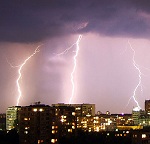 Electrons, Electrons Performing Work, Elementary Particles and Antiparticles, Ions, Atomic Number and Atomic Mass, Radionuclides, Electromagnetic Radiation, Photons, Photon Speed, Neutrons, Molecules
Types of Radiation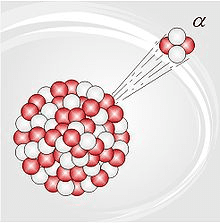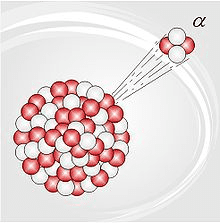 Electromagnetic Spectrum, Wavelength, Frequency, X-rays, UV, Gamma Rays, Radioactive Decay, Alpha Particles, Beta Particles, High vs. Low LET
Radiation Interacting With Matter
Shielding Radiation, Photoelectric Effect, Compton Effect, Pair Production, Annihilation Reaction, The Laws of Thermodynamics, Attenuation and Absorption, Half Value Layer
Measuring Energy
Basic Units of Measurement, Force, Acceleration, and Work, Mass, Einstein Mass and Energy, Friction and Resistance, Joules and Watts, Measuring Electrical Charge, Measuring Current
Sources of Radiation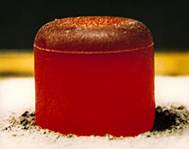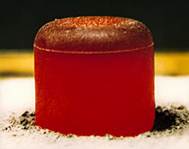 Sources of Radiation Exposure, Medical Procedures, Terrestrial Radiation, Cosmic Radiation, Actinides, Radon, Radon in Homes, Naturally Occurring Food Radiation, Nuclear fallout, Human Bodies, Depleted Uranium, Other Man Made Sources
Human Cell Biology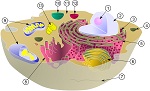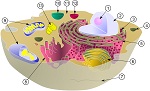 Nucleus and Organelles, Mitochondria, Ribosomes, Lysosomes, Endoplasmic reticulum, Golgi complex, Vacuoles, Cytoskeleton, DNA Chromosomes and Genes, Proteins, Enzymes, Hormones, Antibodies, Transcription, Translation, Mitosis
Biologic Effects of Ionizing Radiation
Dose Response, Tissue Radiosensitivity, Deterministic and Acute Effects, Stochastic Effects, DNA Damage, Gene Mutation, Proliferation of Genetic Damage, Radiation and Pregnancy, Nursing Mothers, Radiation and Cancer, Cataracts, Radiophobia
Medical Applications Using Radiation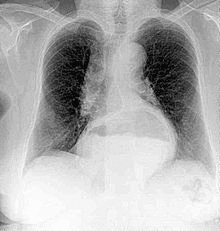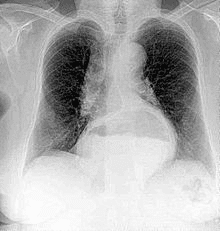 Medical X-rays, Computed Tomography, Nuclear Medicine, PET, Radiation Therapy, Radiosurgery
Other Uses for Ionizing Radiation
Nuclear Reactions, Nuclear Fission, Nuclear Weapons, Nuclear Power, Nuclear Waste, Carbon-14 Dating, Industrial Radiography, Radiation Sterilization, Food irradiation
Monitoring Radiation and Exposure

Dosimetry, Automated Dose Reporting, ACR's Dose Index Registry, Fluoroscopy monitoring, Limitations of dose monitoring, Absorbed Dose, Equivalent Dose, Effective Dose, Committed Dose, Geiger Counters, Kearny Fallout Meter, Film Badges, Personal Dosimeters, Ionization Chambers, Whole Body Counter, Baby Tooth Survey, Cytogenetic Biodosimetry
Occupational Radiation Protection
ALARA, Safety Controls, Time, Distance, and Shielding, Radiation Protection Agencies and Regulations, Radiation Protection for Radiographers, Scatter Radiation, Regulatory Limits for Occupational Exposure, Protective Apparel, Protection of Staff in Fluoroscopy, Pregnant Radiographers and Radiation Workers
Patient Protection in Medical Radiography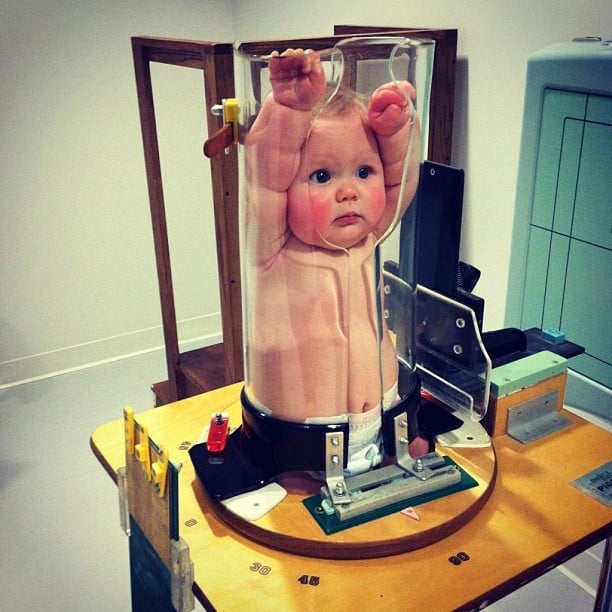 Avoiding Repeat Exposures, Communication, Exposure Technique Charts, Department Protocols, Filtration, Grids, Filters, and Air Gap, Screening for Pregnancy, High kVp Low mAs, Inverse Square Law, Digital and Computed Radiography, Exposure Indicators and Dose Creep, Collimation, Shielding, Pediatric Patients, Immobilization, Obese Patients, Stepping Lightly
Radiation Incidents and Accidents
Medical Overexposures, Early 1900s, Radium Dial Painters, 1920-1926, Atomic bombings of Hiroshima and Nagasaki 1945, The Demon Core 1945-46, Three Mile Island Accident 1979, Chernobyl Disaster 1986, The Goiânia Accident 1987, Fukushima Nuclear Accident 2011
Preparing for a Radiolgical Disaster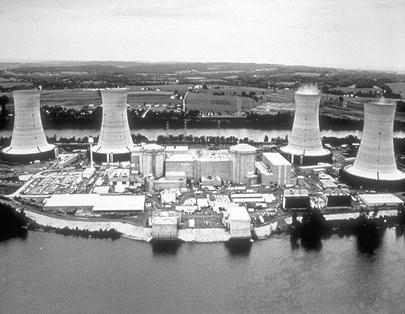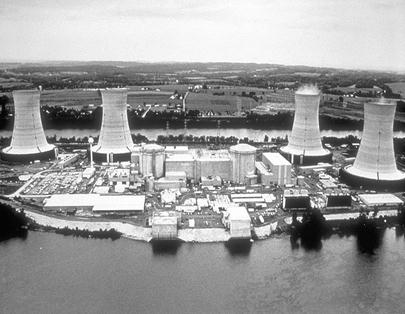 Possible Radiation Accidents, Response Infrastructure, First Responders, First Response Case Study, Chernobyl, Scanning to Detect Contaminated Patients, Hospital Intake and Triage, Precautions for staff, Patient Decontamination, Radioactive shrapnel, Patients with ARS, Cleanup Case Study the 1987 Goiânia Accident, More Information on Radiologic Disaster Response
ARRT* STRUCTURED EDUCATION CREDIT DISTRIBUTION FOR THIS COURSE.
DISCIPLINE
CATEGORY

 & SUBCATEGORIES

CE CREDITS PROVIDED
BD
Patient Care – Patient Bone Health, Care, and Radiation Principles
3.00
MAM
Patient Care – Education and Assessment
3.00
CT
Safety – Radiation Safety and Dosimetry
6.00
CT
Safety – Radiation Safety and Dose
6.00
NMT
Safety – Radiation Physics, Radiobiology, and Regulations
6.00
RA
Safety – Radiation Protection and Equipment Operation
6.00
RA
Safety – Patient Safety, Radiation Protection, and Equipment Operation
6.00
THR
Safety – Radiation Physics, Equipment, and Quality Assurance
2.00
THR
Safety – Radiation Protection
4.00
CI
Image Production – Image Acquisition and Equipment
6.00
RAD
Image Production – Image Acquisition and Technical Evaluation
3.00
Image Production – Equipment Operation and Quality Assurance
2.00
VI
Image Production – Image Acquisition and Equipment
6.00
RAD
Safety – Radiation Physics and Radiobiology
2.00
RAD
Safety – Radiation Protection
3.00
This 12 CE Credit course includes;