Description
Get 15 Mammography CE Credits now.    Guaranteed**.
Use your smartphone, tablet, or PC to fulfill your MQSA, State, and ARRT®* category A Mammography continuing education requirements in one shot today. This Radiologic Technologist CE course is an in depth review of the subject of mammography. No paper, no mailing or faxing. Just read the e-book and take an online test to get your credits today.
Topics include
Introduction 
A History of Breast Cancer and Mammography, Epidemiology of Breast Cancer, Pink Ribbons, Breast Cancer Screening, Arguments Against Screening Mammograms, Breast Self-examination (BSE)
Legal and Ethical Issues of Breast Imaging
Medical Ethics, Patient Confidentiality, Mammography's Malpractice Risk, Radiation Exposure, Pregnancy Screening, Standard of Care, Patient Advocacy
Mammography, The Patient's Experience
Scheduling the Mammogram, Patient Rapport, Important Entities and Regulations
Anatomy and Physiology of the Breast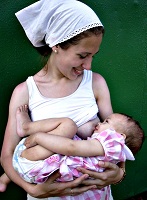 Evolution of Mammary Glands and Lactation, Human Breast Development and Maturation, Lactation, Breast Milk, Breastfeeding
Basic Cellular Biology
The Cell Nucleus and Organelles, Mitochondria, Ribosomes, Lysosomes, Endoplasmic Reticulum, Golgi Apparatus, Vacuoles, Cytoskeleton, DNA Chromosomes, and Genes, Proteins, Enzymes, Hormones, Antibodies, Transcription, Translation, Mitosis
Breast External Anatomy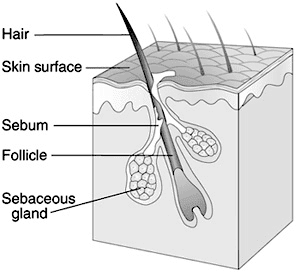 Skin, Nipple, Areola, Montgomery's Glands, Morgagni's Tubercles , Sweat Glands, Hair Follicles , Axillary Tail, Inframammary Fold / Ridge, Localization Terminology, Breast Internal Anatomy, Pectoralis Major Muscle, Retromammary Space, Fascial Layer, Adipose Tissue, Connective (Fibrous) Tissue , Glandular Tissue , Lactiferous Ducts , Lobes and Lobules, Alveolus, Cooper's Ligaments, Vascular System, Lymphatic System, Nervous System, Hematopoietic System
Benign Conditions of the Breast
Fibrocystic Breast "Disease", Breast Cysts, Galactocele, Fibroadenoma, Lipoma, Hamartoma, Papilloma, Ductal Ectasia, Hematoma, Abscess and Inflammation, Puerperal Mastitis, Nonpuerperal Mastitis, Fat Necrosis, Gynecomastia, Supernumerary Nipple
High Risk Conditions of the Breast
Calcifications, Atypical Ductal Hyperplasia, Atypical Lobular Hyperplasia, Radial Scar, Papilloma with Atypia
Breast Cancer
Carcinogenesis, Cell Types Involved in Cancer Growth, Oncogenes, Tumor Suppressor Genes, Multiple Mutations in Cancer Cells, Somatic Evolution
Types of Breast Cancer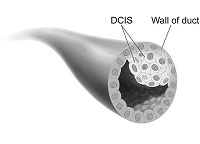 Lobular Carcinoma In Situ (LCIS), Ductal Carcinoma In Situ (DCIS), Invasive Ductal Carcinoma (IDC), Inflammatory Carcinoma, Paget's Disease, Medullary Carcinoma, Tubular Carcinoma, Mucinous Carcinoma, Sarcoma, Lymphoma, Histology, BRCA Mutations, HER2 Positive, Hormone Receptor Positive, Triple-Negative Breast Cancer, Breast Cancer Classification
Breast Cancer Treatment Options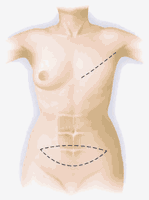 Lumpectomy, Lumpectomy and Radiation Therapy, Lumpectomy with Axillary Dissection and Radiation Therapy, Simple Mastectomy, Modified Radical Mastectomy, Radiation Therapy, Chemotherapy, Side Effects of Chemotherapy, Radiation Therapy, Hormonal Therapy, Breast Reconstruction, Breast Cancer Risk Factors
Breast Cancer Prevention
BRCA Screening, Prophylactic Oophorectomy, Prophylactic Mastectomy, Other Screening Tests, Prophylactic Medication, Non-Medical Choices, Signs and Symptoms of Breast Cancer
Breast Imaging
Design Characteristics of Mammography Units, AEC, Density Settings and Phototimers, Grids, System Geometry – SID, OID, Magnification, Film, Screens and Cassettes, Full Field Digital Mammography, Computer Aided Detection (CAD), FFDM-CR (Computed Radiography), FFDM-DR (Direct Radiography), HIS RIS and PACS
Quality Assurance and Evaluation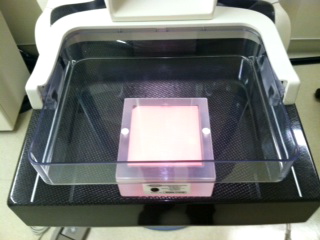 MQSA Annual Inspections, Quality Control, Darkroom Cleanliness, Processor Quality Control, Crossover Test, Monitor Cleaning, Screen Cleanliness, View Boxes and Viewing Conditions, Phantom Images, Laser Imager QC Test, Flat Field / Artifact Evaluation, Contrast to Noise Ratio (CNR), Visual Checklist, Modulation Transfer Test (MTF), Automatic Optimization of Parameters Mode (AOP) and Signal to Noise Ration (SNR), Repeat Analysis Check, Fixer Retention Test, Film-Screen Contact Test, Compression Force Test, Darkroom Fog Test, Monitor Calibration and QC, Mammography Technical Factors
Mammographic Views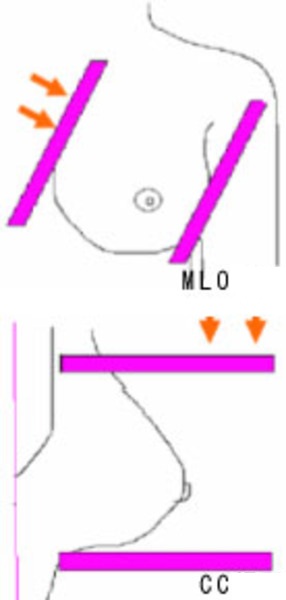 Craniocaudal View (CC), Mediolateral View (MLO), Extra Vews, Magnification Views, Spot Compression, 90 Degree Lateral, Rolled Views, Tangential Views, Axillary Tail (Cleopatra View), Exaggerated CC Lateral / Medial, Cleavage View, Jigsaw, Breast Implant Views, Additional Considerations, The Baseline Screening Mammogram, The Diagnostic Mammogram, The Call-Back Mammogram, Breast Ultrasound, Dense Breast Awareness, Mammography Recall Rates
Newer Breast Imaging Modalities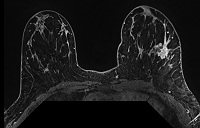 Adjunct Breast Ultrasound – 3D Breast Ultrasound, Opto-Acoustic Imaging, Real-time Virtual Sonography, Breast MRI, Nuclear Medicine, PET / CT, Digital Breast Tomosynthesis, CT Laser Mammography (CTLM), Cone Beam Breast CT (CBBCT), Interventional Procedures
ARRT®* STRUCTURED EDUCATION CREDIT DISTRIBUTION FOR THIS COURSE.
CQR DISCIPLINE
CQR CATEGORY

 & SUBCATEGORIES

CE CREDITS PROVIDED
PATIENT CARE
BS – 2016
Patient Interactions and Management
2.00
BS – 2021
Patient Interactions and Management
2.25
MRI – 2016 / MRI – 2020
Patient Interactions and Management
1.00
NMT – 2017 / NMT – 2022
Patient Interactions and Management
1.00
MAM – 2016 / AM – 2020
Patient Interactions and Management
1.00
SON – 2019 / SON – 2024
Patient Interactions and Management
1.00
THR – 2017 / THR – 2022
Patient and Medical Record Management
2.00
SAFETY
RA – 2023
Patient Safety, Radiation Protection, and Equipment Operation
3.75
Image Production
MAM – 2020
Image Acquisition and Quality Assurance
3.75
Procedures
7.00
BS – 2016 / BS – 2021
Anatomy and Physiology
1.75
Pathology
4.50
MAM – 2016 / AM – 2020
Anatomy and Physiology
6.50
Mammographic Positioning, Special Needs, and Imaging Procedures
3.25
MRI – 2016 / MRI – 2020
Body
6.25
NMT – 2017 / NMT – 2022
Endocrine and Oncology Procedures
6.25
PTH – 2019
Treatment Sites
6.25
RA – 2018
Thoracic Section
9.25
RA – 2023
Thoracic Section
9.00
SON – 2019 / SON – 2024
Superficial Structures and Other Sonographic Procedures
6.25
BS – 2016 / BS – 2021
Mammographic Positioning, Special Needs, and Imaging Procedures
1.75
THR – 2017 / THR – 2022
Treatment Sites and Tumors
6.25
This 15 credit CE course includes;